By Carmina de la Luz/Mexico
The whole town remembers Violeta well: how she walked through the streets headed to the dances, wearing red, purple, and sequin dresses. She had very dark skin, extremely white teeth, and a spectacular silhouette that she moved elegantly with some stylized platforms.
Violeta was murdered over 20 years ago but her mother cries her loss as if it had been yesterday: "He appeared next to the highway, all beaten," she says, without being able to talk about her trans daughter with the identity she was given at birth.
According to the Observatory of Murder Against Transsexual People–that belongs to the international organization Transgender Europe–between October 1, 2016 and September 30, 2017, 325 murders of trans people were reported in the world. 267 of them took place in Latin America, many of them in Mexico. Our country is the second most dangerous for trans people, only under Brazil.
Nevertheless, hate and transphobia are not the only social phenomena that infringe upon that community. Bullying, discrimination, stigmatization, and the lack of laws that guarantee people's integrity, mostly regarding health, are just as lethal, or even more.
Read full story
From the author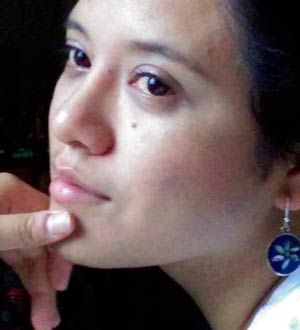 Carmina de la Luz Born in the Mexican state of Guerrero, disseminator, and journalist with studies in Biology. She defines herself as a Communication-sciences zombie. She has been a TV host and her written work has been published in Todo sobre el espacio, Mexico Desconocido, and the Tangible portal of EL UNIVERSAL newspaper. Fellow in programs of the Thomson Reuters Foundation and the Council for Advancement of Science Writing. Member of the Mexican Society for the Disclosure of Science and Technology (SOMEDICYT) and the Mexican Network of Science Journalists (RedMPC).